Plaid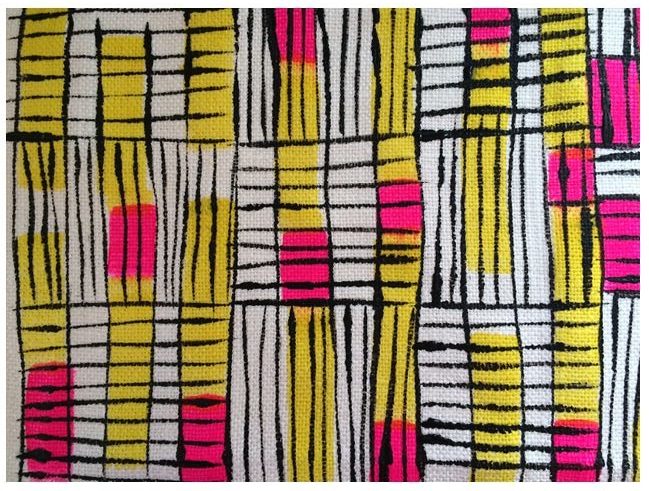 Our posts this week all have a Scottish theme, which is a great opportunity for us to learn a bit more about tartans and plaids. Tartans are actually what most of us consider plaids— a criss crossed pattern woven in wool. In Scotland, plaids are the textiles that were once slung over shoulders in what represented a more traditional dress or used as a blanket or throw on a bed. In North America, we consider plaid to be a pattern that has been in and out of fashion trends for decades. I don't think plaid has ever been out of style in Maine— but at the moment it seems to be the most popular fashion trend. On one hand I find it humorous, but on the other I find it comforting because it's one of very few fashion trends that I can relate to.
My grandfather, Argyle Augustus MacDonald needs no explanation regarding his ancestry. His style was classic old school Maine. He wore the same outfit year after year. He mastered what I long to achieve, which is sorting out the most basic and appropriate personal uniform. He wore an L.L. Bean Herringbone shirt for as long as any of us can remember. I remember him wearing a grey, green and blue plaid shirt at times. There are funny stories about  him meeting the Duke of Argyle one day many years ago.  We named our cat Argyle after him and then a rug after the two of them. It's my interpretation of a modern plaid.
My Great Uncle Goldie was my Grandfathers brother, Golden Archibald MacDonald. As salty as his brother, my Uncle Goldie also mastered the ideal personal uniform, which wasn't dissimilar to my grandfathers. They both wore the black L.L. Bean sweater in this image. Most of us had one of these, with elbows worn out from dedicated wear.
My Grandmother, Helen MacDonald (wife of Argyle), was also Scottish. Her family name was McKinnon. They came to New England from Scotland via Nova Scotia. My grandmother had the most excellent sense of style, which will need a dedicated blog post, but I want to call out for this post her snappy plaid articles that I remember. Her green, blue and red wool plaid slacks were always in style and she wore them with coordinating turtlenecks and matching headbands in her hair. One of my favorite articles of her clothing was a beautiful yellow and black checked wool coat. She wore it every fall and I loved to see it each time she donned it, with her revlon "moka poka pink" lipstick as the perfect accent color to the dandelion yellow plaid.  In researching plaids a bit, I learned that pattern is called a Buffalo plaid and was introduced by Woolrich in 1850 in a red and black color way. I think Paul Bunyon should get credit for that pattern's popularity.
In my research, I went searching for the tartans of some of my friends.
MacKinnon Tartan
MacDonald Hunting Plaid
MacDonald Modern Plaid
MacKay
MacLeod
Cunningham
A quick plaid study I mocked up in the studio as this post was unfolding.
Fashion designer, Marc Jacobs had a ground-breaking collection when he was the Creative Director for Perry Ellis in 1988. It was a grunge inspired collection of plaids, tattered textiles and layers of boho plaids and knits. It was very much inspired by the style in Seattle at the time, which Curt Cobain and Nirvana were at the forefront of. While the fashion industry eyes popped wide open at it – the business executives of Perry Ellis didn't get it and subsequently fired Marc Jacobs and his business partner Robert Duffy, as they were uncertain of his talents. Marc Jacobs went on to be one of the most influential designers of his generation and eventually became the creative director of Louis Vuitton and had a lengthy successful run there. I have always loved the photoshoot  Steven Meisel did of this collection.
Vivienne Westwood has always given plaid a very rock and roll spin.
And last but not least… we have the McDonald family. Betsy McDonald has been an important part of the angela adams team for over 14 years and she too has Scottish ancestry. Likely even the same family as mine, however with a slight spelling change that happened along the way. Years ago she shared with me an early portrait of her family all decked out in the McDonald family tartans. I had it hanging on my office wall for years and it makes me smile wide every time I look at it.