Dualchas Building Design : Isle of Skye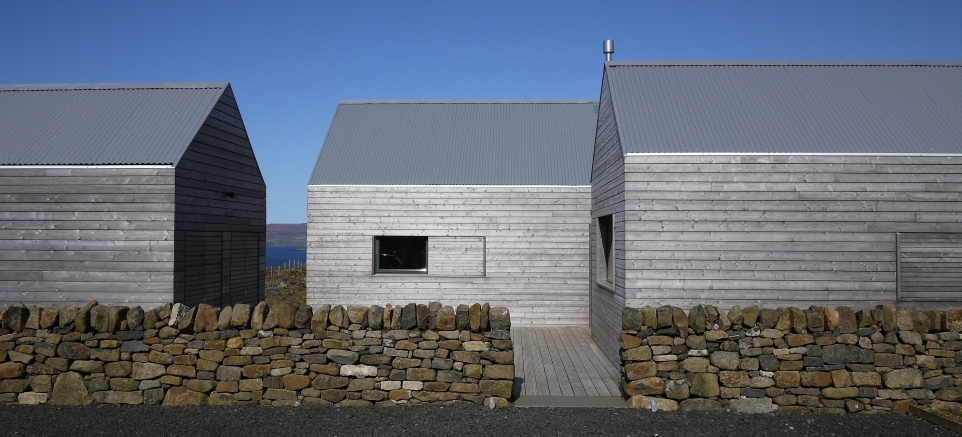 Dualchas Building Design knows exactly what to do with pristine, rugged coastal property. They celebrate the spectacular landscape of coastal Scotland with massive windows highlighting the panoramic views of rocks, ocean, mossy fields and mountains. Their buildings would feel right at home here in Maine, possibly inhabited by those of us that hail from that area several generations back.
"Dualchas Building Design was founded on the Isle of Skye in 1996 by brothers Neil Stephen and Alasdair Stephen. Architect Mary Arnold-Forster joined the practice in 1999. In 2012 it was renamed Dualchas Architects.
Also part of the Dualchas architecture team are Laura McInnes, Daniel Bär, Ruaraidh Flyn, Stephane Toussaint and Jonathan Mennie as well as office manager Suzanne Gill and accounts manager Sharon Clayton.
In February 2006 Dualchas opened a Glasgow office as the business expanded. From humble beginnings Dualchas has grown into a highly successful practice, offering clients an unsurpassed technical skill base rooted in broad architectural experience and the graphic, presentational and master-planning expertise of its staff.
With each Dualchas project, our architects are concerned with ideas of sustainability through the use of energy harnessing technology, the choice of materials in the build, and the life-use of the building. Designing buildings that future generations will have no wish to demolish is key to our thinking; and our buildings have a continuity of tradition in their design that makes them appropriate to their surroundings." >> Dualchas