Interview with Mary Anne Lloyd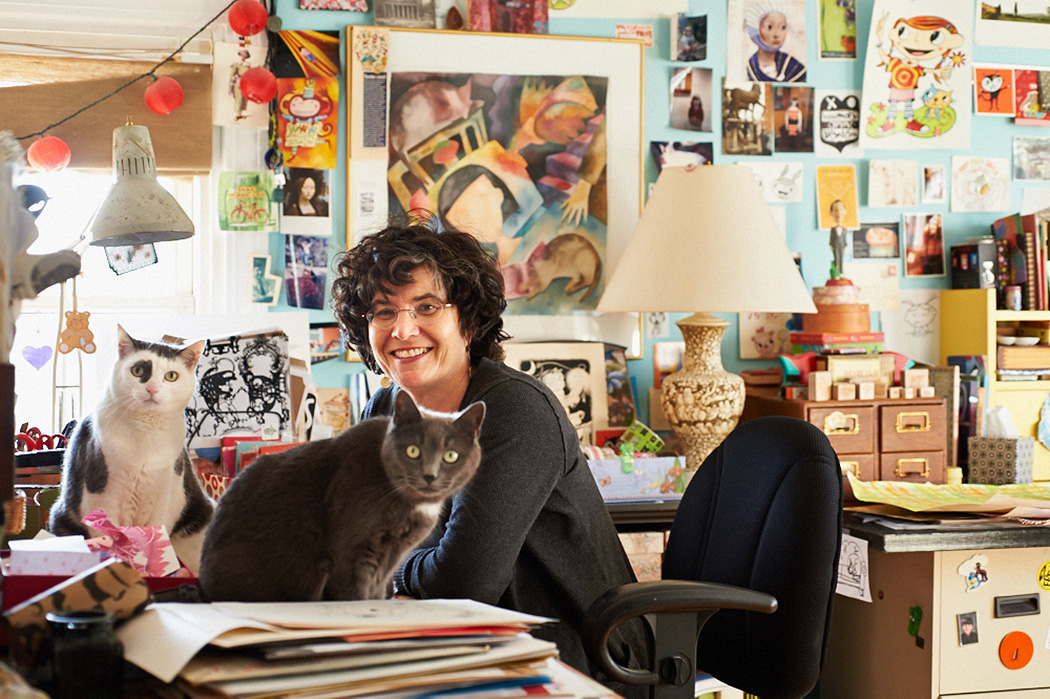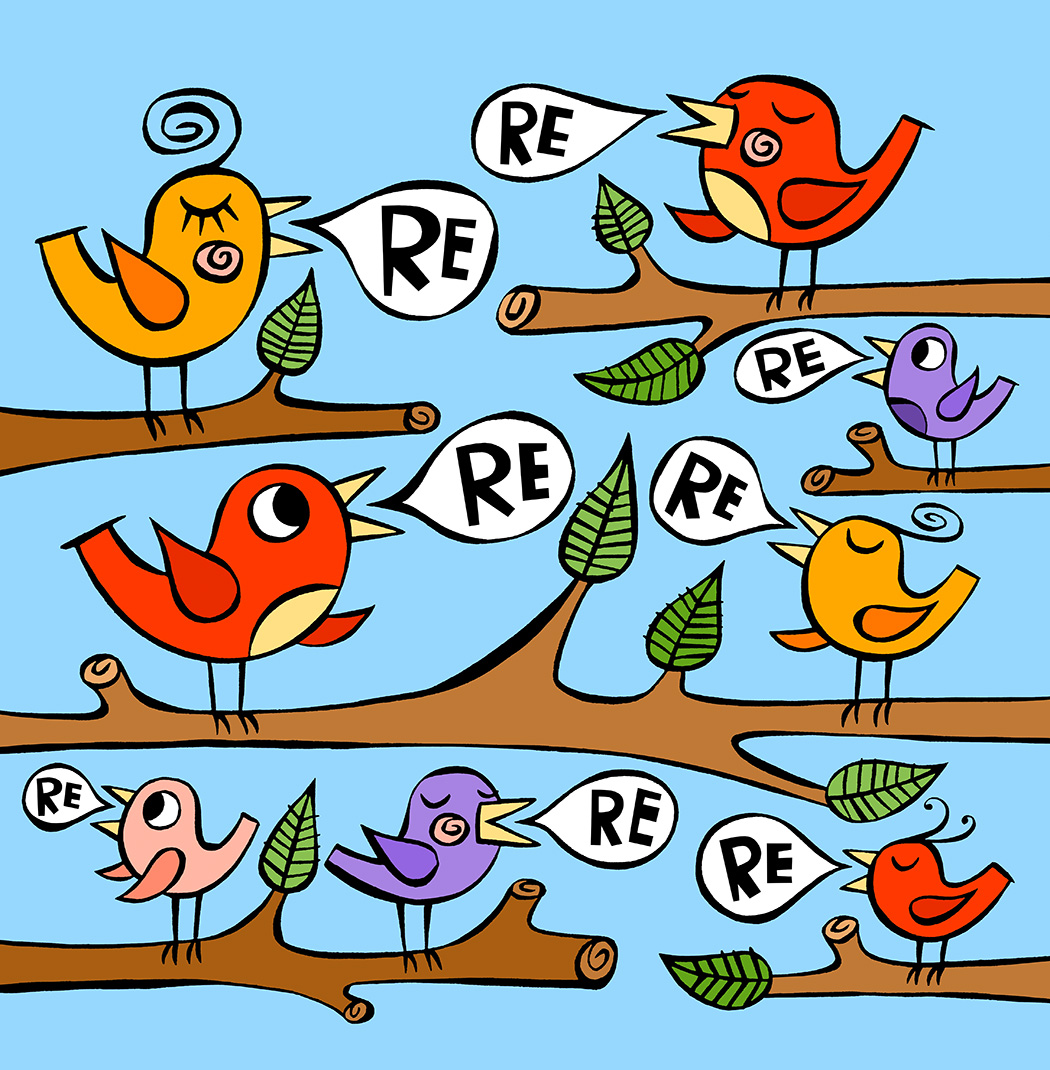 Mary Anne Lloyd makes Portland smile wide. Her illustrations can be found throughout the city, on various packages, signs and products. Her distinctive style is cheerful (with the occasional "Ack!" balloon quote). She captures the expressions and postures of creatures in a way that tells us she knows them well and speaks their language. In a city that is full of talented artists, Mary Anne Lloyd's work shines brightly and brings a cheerful grin to those that come across it.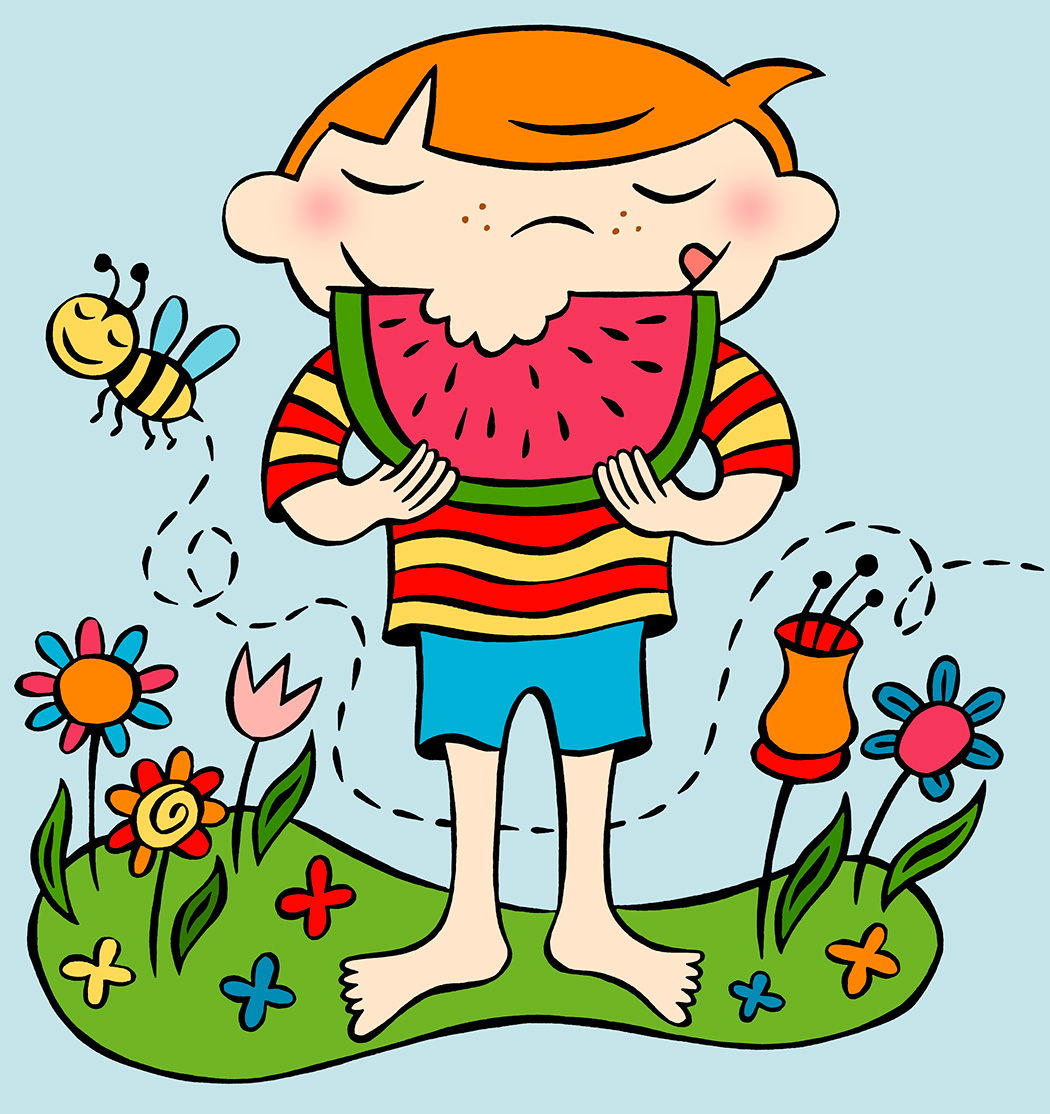 How did you decide to become an illustrator? Was it your first choice?
I did major in Graphic Design in art school. I was drawn to that department— they solved visual problems through art and it just seemed to be the "happiest" department in the school. If there had been an illustration department, I am sure I would have majored in that, but there was not one at the time. I continued to take painting and drawing classes throughout my school years. After I graduated and moved to Boston for five years, I drew and painted in all my off time while working as a Junior Graphic Designer. Illustrators would pass through the design studios and I would think "THAT is what I was meant to do!" I decided to go after that and never looked back.
Your characters have so much personality. Do you model them after animals or people that you know or have seen?
Not really, but I certainly study cats. The other characters just emerge from my head.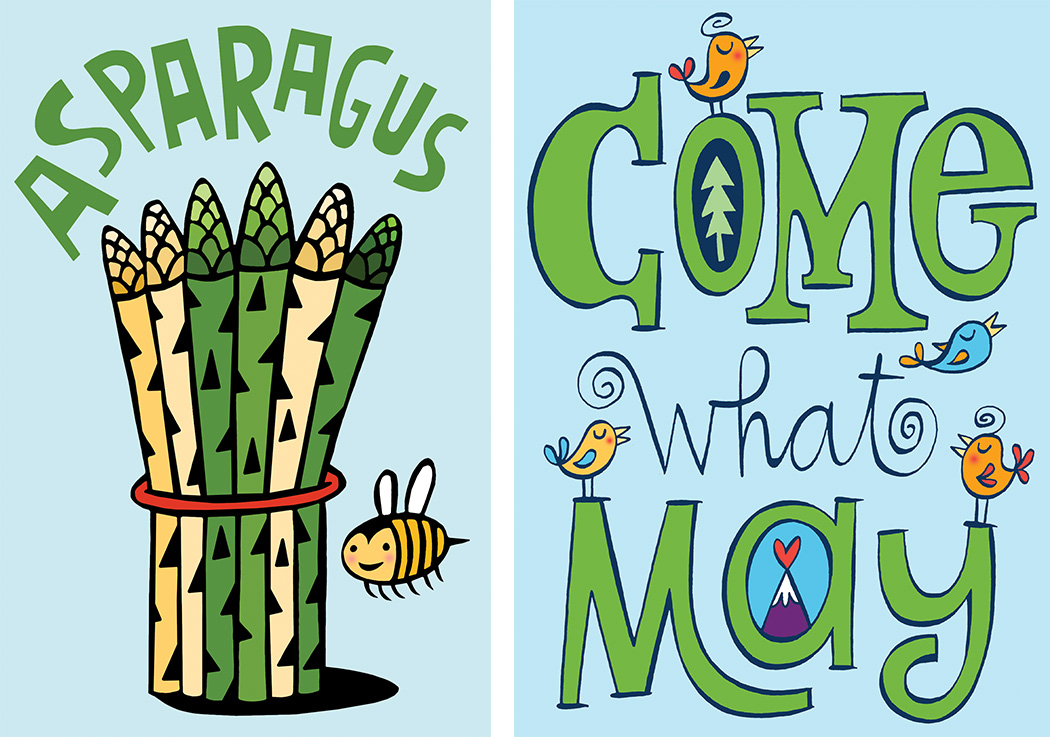 Do you have a character that is secretly you? (this won't be a secret any longer). 
No, but after my mom passed away, I would secretly put birds into any illustration assignment that I could get away with— which was my tiny shout out to her.
I love how your illustrations dance and look so happy. Do you ever do more serious illustrations? Or sad ones?
I hardly ever get assigned serious work from clients. I can't say my style warrants it. The work I do in my sketchbooks is sometimes reflective and observational. I do have one serious painting in my studio. The night my mother died, I had an extremely vivid dream and I felt compelled to record that and get it on paper visually, not in words.
What character have you done that seems to live on in your daily life?
I have no specific character, but I tend to draw a lot of cats. And at times, I might come off as a crazy cat lady, but they fascinate me—they way they look, the way they move, their relationships to humans—their very nature. Not to mention, they are just so adorable!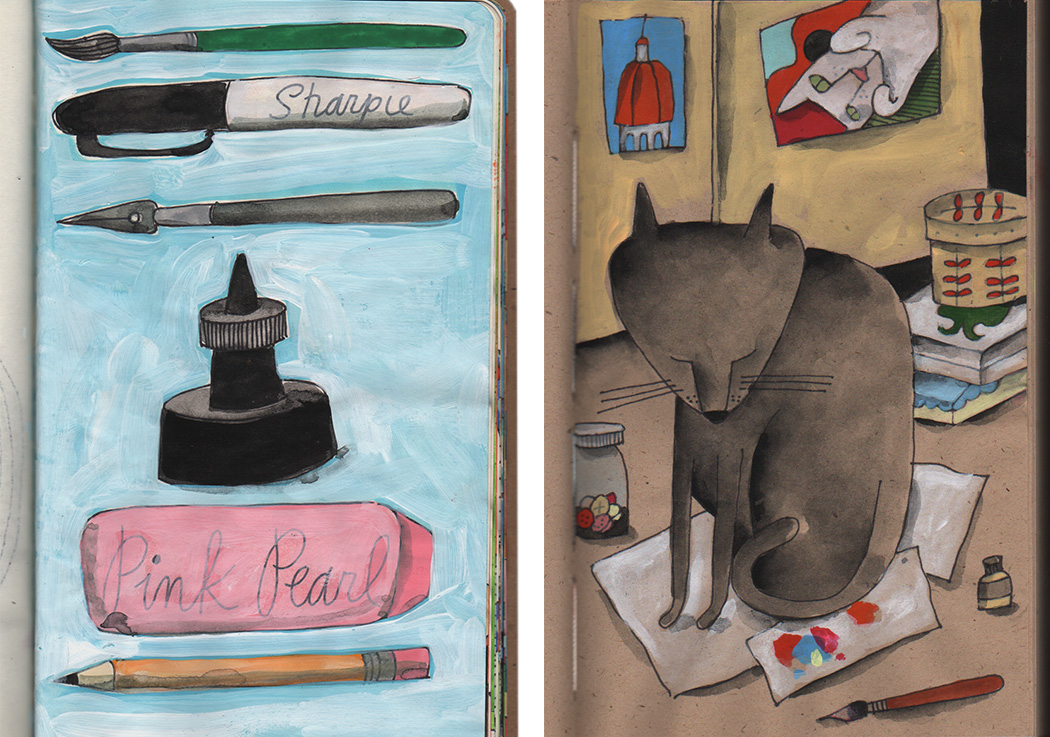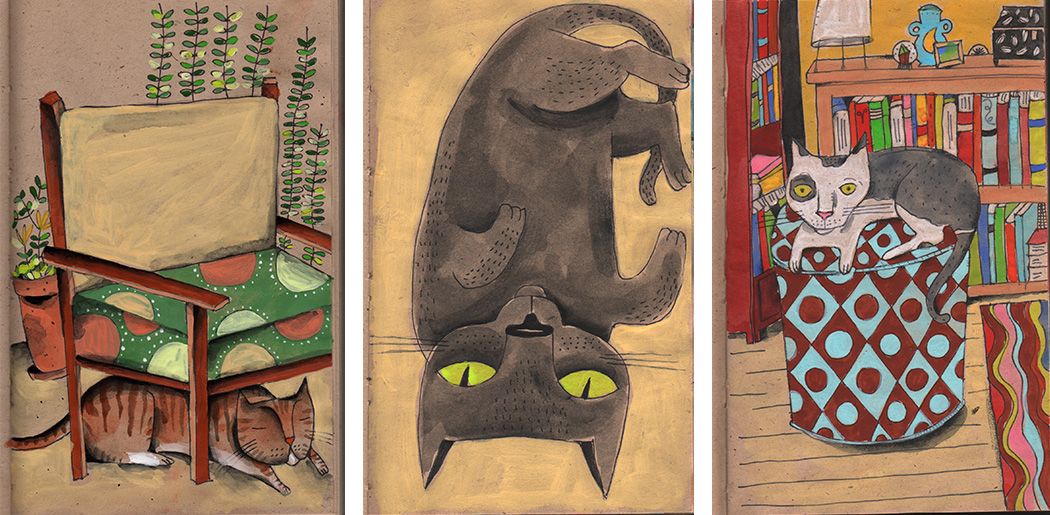 Do you see your friends and family in your illustrations?
Not directly. My daughter is a very happy soul even as a teenager. Her moods are often captured, but again, not directly.
Is there a dream job or project that you would like to do as an illustrator/artist? 
Anything for Chronicle Books!
I really love working in my sketchbook and I would love to have a project where I am able to use this looser style. In your mind, do your illustrations have sound? Or voices?
Well, when my drawings have something to say I usually just put in a speech balloon…mostly with expressions like "Yum, Yikes, Hey, Ugh" and my favorite "Ack"—very short and to the point. The illustration usually does most of the work!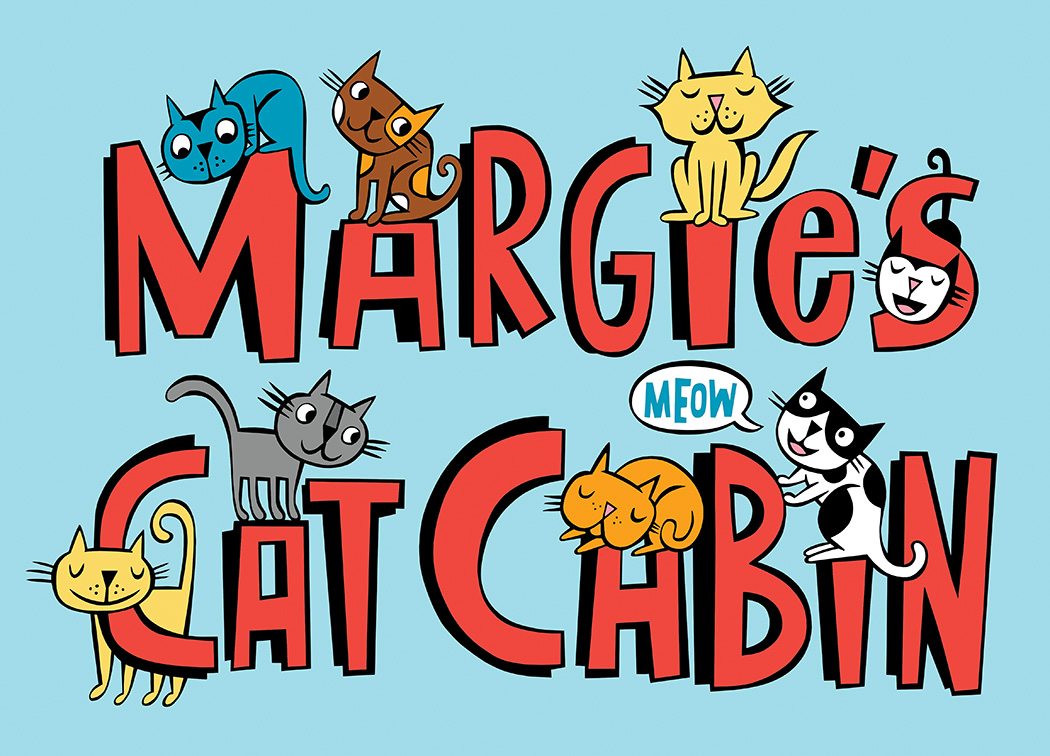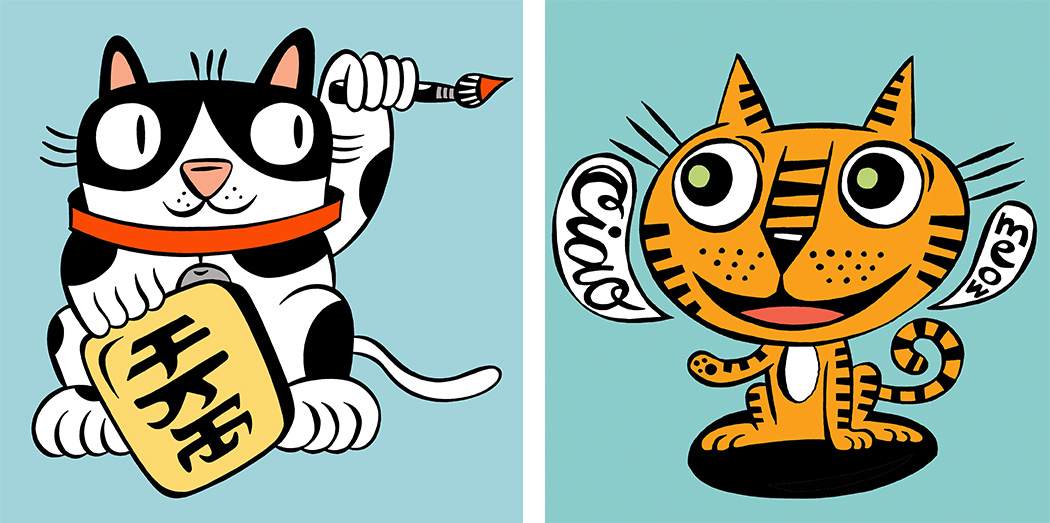 Technology seems to change by the minute when it comes to illustration and graphic design. Do you embrace that on a regular basis or have you found that you maintain a certain way of working that isn't driven by technology?
I have to use technology to stay in my profession. I don't embrace it, but I do it. I don't grasp it easily either. My husband, Russell, is my lifeline when it comes to technology. I am getting better at it. Generally I draw the images traditionally at my desk and then walk over to the computer on the other side of the studio to scan the drawings and sometimes add the color digitally if needed. I feel like an artist when I am working at my desk using my hands and traditional art materials yet I feel like a technician when I am working in front of the computer. There's a big difference.
Where do you find inspiration?
Partly from observance of the everyday things around me and then the complete opposite of that: travel. I will also add that teaching has inspired me in ways I never have expected.
To teach someone how to do something that you do instinctively is another way to re-examine and revisit what you do everyday.
Did having a child alter your aesthetic in any way?
Not my aesthetic necessarily. I have always been playful, but I definitely became more focused because of time constraints. Now that my daughter is seriously thinking about art school in her future, I feel like she is noticing what I do a bit more closely. She keeps me in check (in and outside the studio) and often shares with me new and young artists that she admires!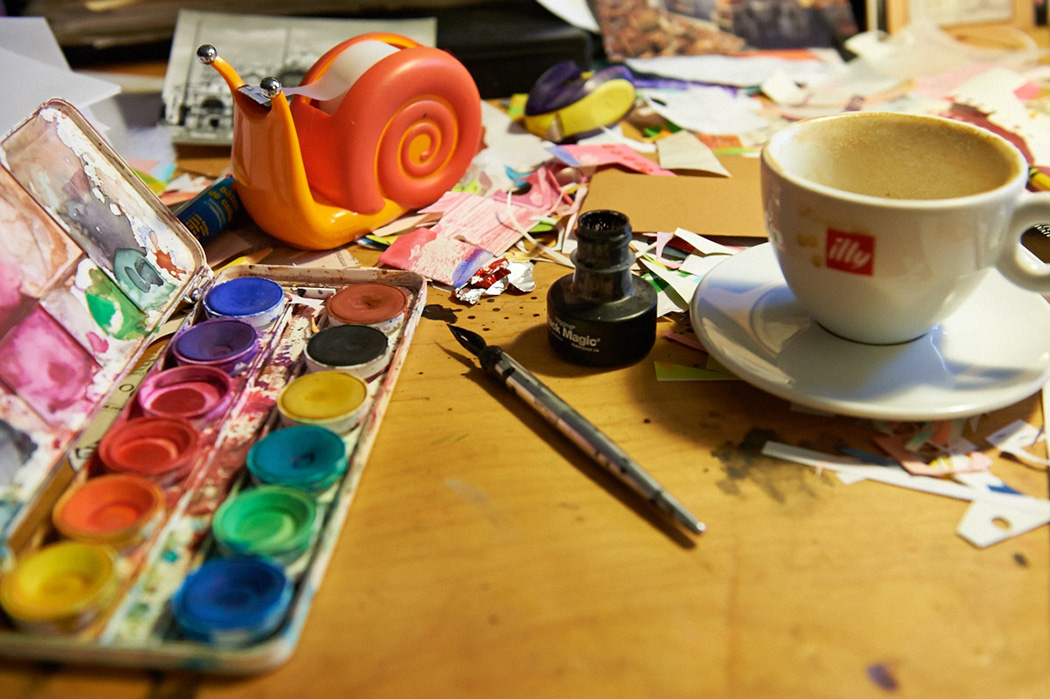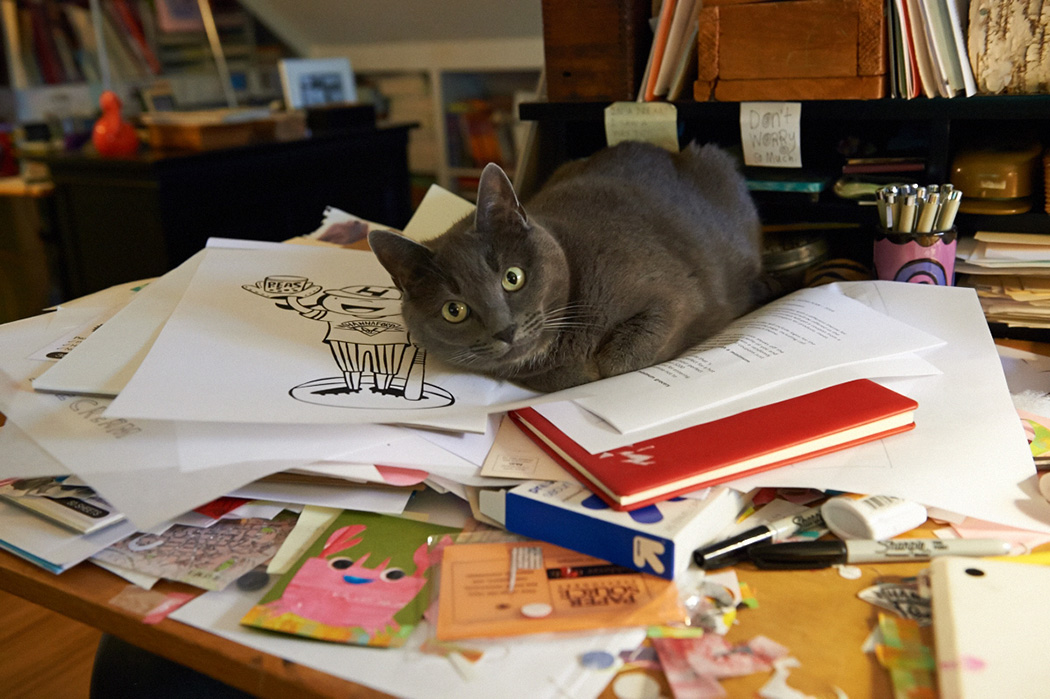 You grew up in a very talented family. I know your brother George is a great painter and your brother David is an architect. to just look at the three of you, your work is so varied in style and dimension, yet you each seem to totally reflect your work. how do you think your childhood, growing up in a creative family allowed you all to find your own distinctive creative voice?
There are five of us kids in all. Our father was an architect and watercolorist. Four of us turned to the arts and the other, Patty Anne, is a substance abuse counselor (the selfless sibling). As you know, George is a painter, David is an architect, Nancy is an elementary school art teacher (who so deservedly received the Maine Art Teacher of the Year Award), and I landed in illustration.When I think about all our personalities, it all makes perfect sense. One thing about our family is that we don't seem to have much competition between us; we all found our own niches which is nice. I am not really sure how that happened? There are some major age gaps. I was only three years old when George went off to RISD to study painting, but I remember his paintings from school (large ones) hanging all around the house, so different than my Dad's delicate watercolors.
What artists/designers/people have you been most inspired by?
That is such a tough question, but let's stick with artists: I have always admired Paul Klee, Saul Steinberg, Edward Gorey, and Alexander Girard as well as modern day illustrators such as Sophie Blackall and Calef Brown. On a deeper level, I am inspired by my group of artist friends who all possess the tenacity, talent and dedication required to be an artist in this day and age. This list tends to be long but includes artists like my husband, Russell French, Scott Nash, Nancy Gibson Nash, Jamie Hogan, Jessyca Broekman, and Melissa Sweet (I could keep going). And, mostly, my brother, George Lloyd, who I would take as a companion to any art museum in the world, and who inspires me artistically on another level. I have never known anyone more dedicated to art than him.
If you had the opportunity to do any project you want, what would that be? 
I have always wanted to go to Rome and illustrate a book about the Cats of the Roman Coliseum.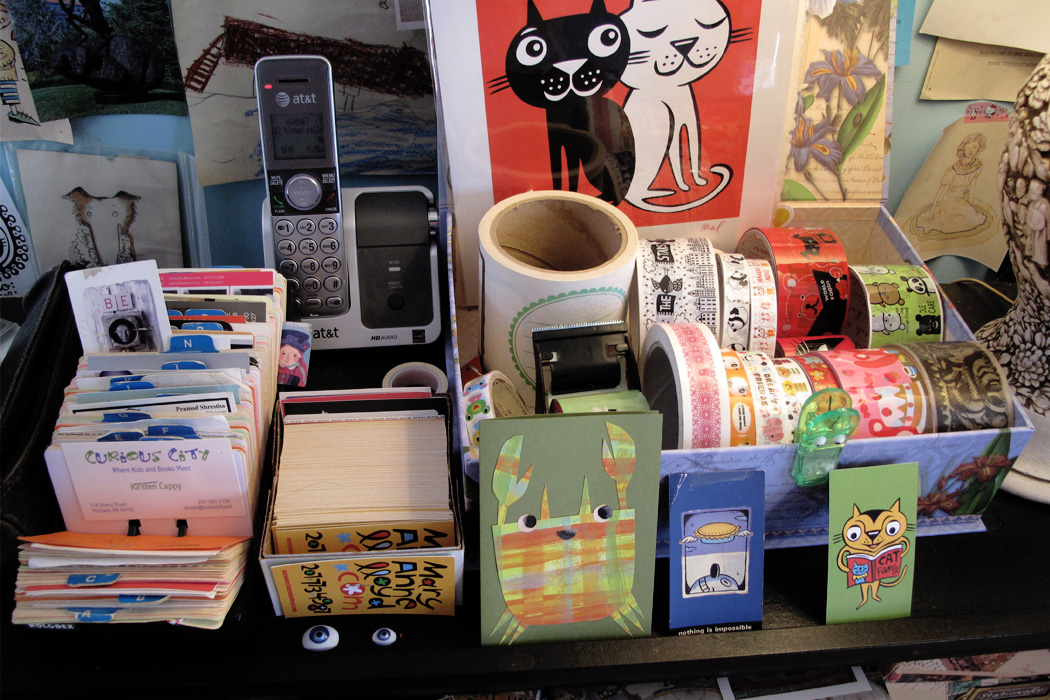 What advice do you have for young artists today? Put down your phone and pick up a sketchbook!What are your three favorite things about Maine and/or Portland? 
Jumping off the docks into Casco Bay (I will never outgrow that), the food (we are so lucky,) and of course, my family and friends. A fourth? Acadia National Park (don't take it for granted).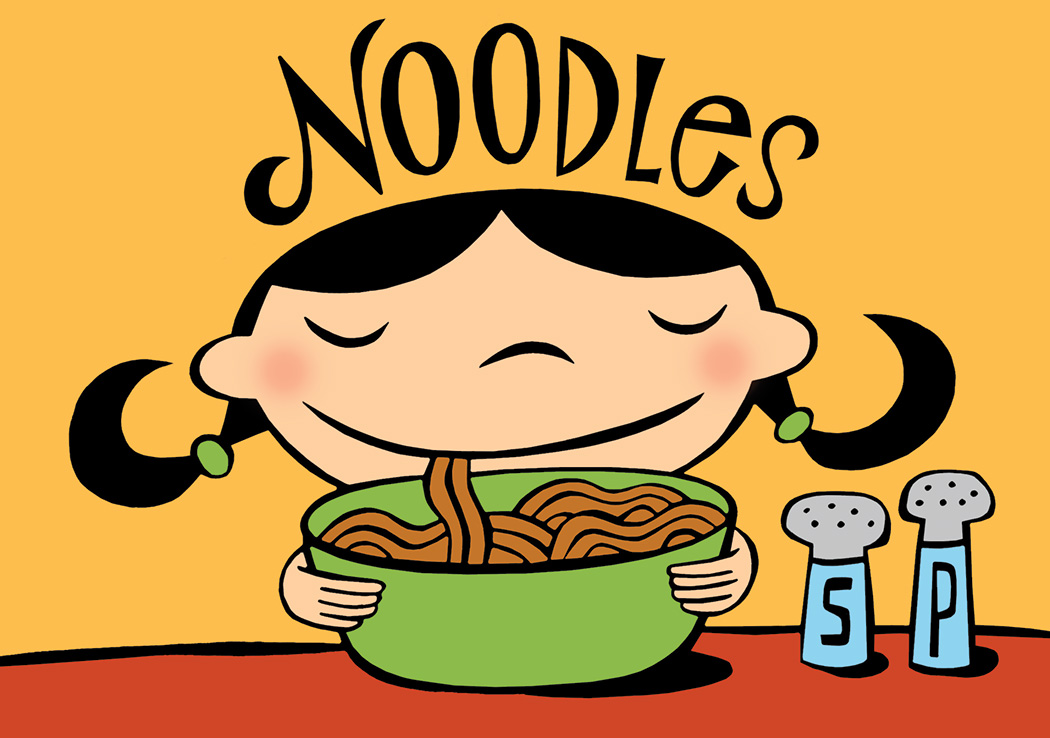 What is your favorite poem, band, book, film, place, creature?
Poem: It depends on who is reading them? Poems are meant to be read aloud.
Band: So difficult…it depends on my mood. My favorite band to see on a small scale is Brave Combo but there is NO sitting down that night! The best concert I attended recently was Coldplay.
Book: Even more difficult question but I will read anything by David Sedaris.
Film: Can I pick three? Pee Wee Herman's Big Adventure, Moonrise Kingdom, and My Neighbor Totoro.
Place: Italy or a mountain top.
Creature: Well, obviously, there's the cat thing…but in summer, the dolphin. I LOVE swimming underwater. I believe it's the closest thing to flying that we humans can experience.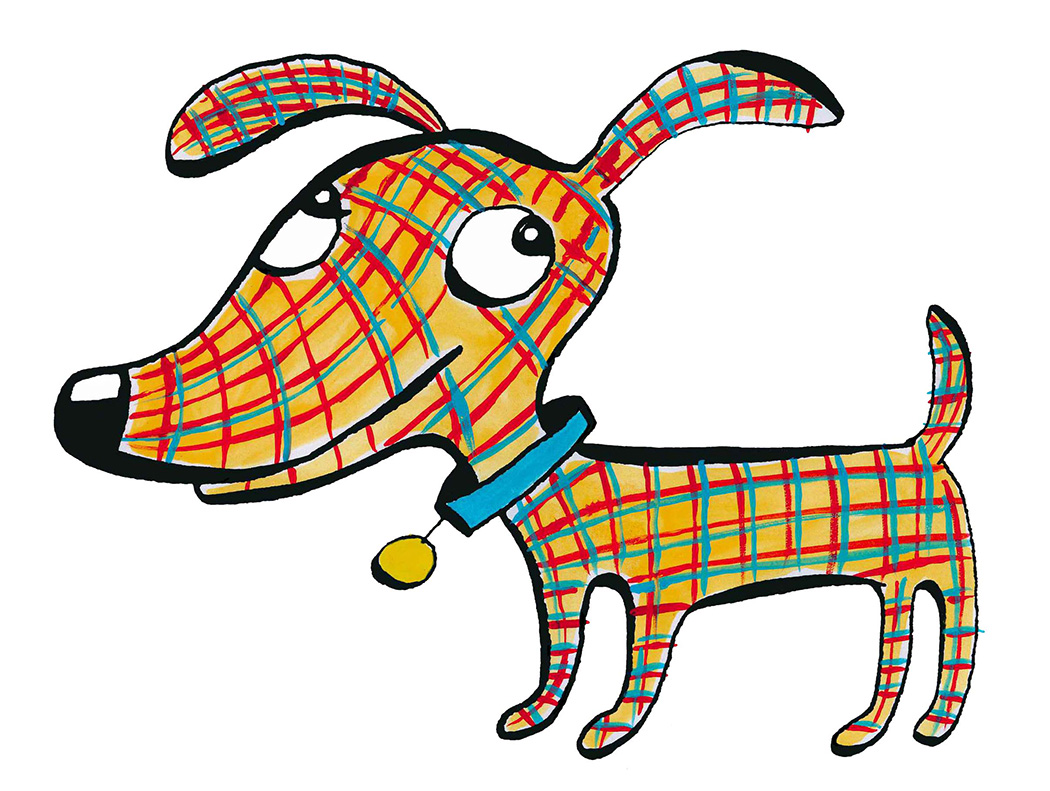 Please share some of your favorite Portland dining spots.
Restaurants: Boda, Empire, Pan Men Miyake, Petite Jacqueline and the restaurant we have been patronizing the longest is Sapporo. Wait, did I miss Eventide for the perfect oyster— though I have only been there twice. You see— so many choices! I LOVE Italian (the ultimate comfort food) but the best restaurant for that is right here in my kitchen.
View more of Mary Anne's work on her website.
Photography by Russell French.