Wendell Castle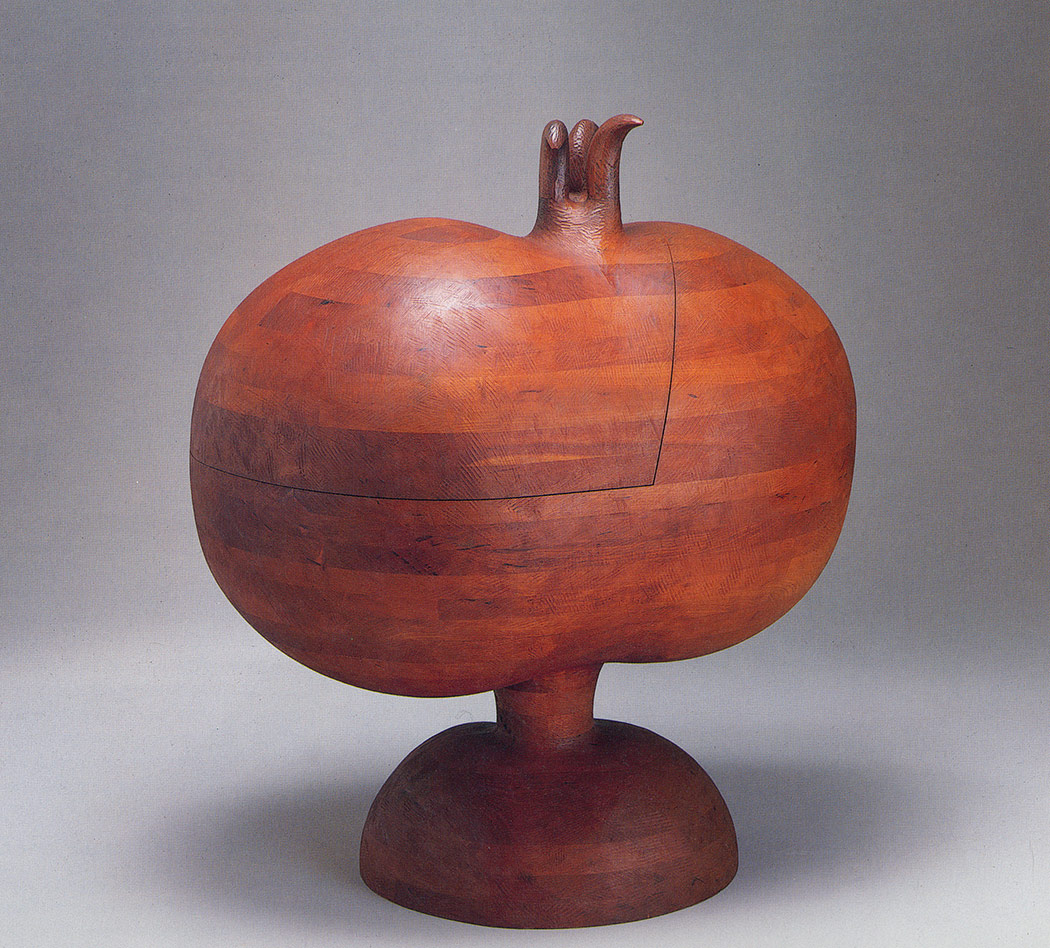 If I was told I could select ten pieces of art from any museum, gallery, or collection in the world— one piece would be by Wendell Castle. It would be difficult to select just one, but he would absolutely be in my collection of ten favorite pieces. Many of his pieces look like creatures to me. Beautiful, organic, and happy. Looking at his appealingly shaped designs, they are often carved laminate wood on molded fiberglass.
At first look, one would assume that the designer's lines and forms are so free and organic that he couldn't possibly be the maker. Wouldn't the maker's mind lead the design down a more traditional path and dictate the materials and constraints accordingly? No. He was a sculptor— a craftsman— the creator. He made his dreams a reality by creating original techniques that will inspire designers and craftspeople for generations. We found articles about Wendell Castle by two really great sites: Alastair Gordon's blog Wall to Wall and of course, r20th century.
"Celebrated American designer/craftsman Wendell Castle (1932- 2018) has been creating unique pieces of handmade sculpture and furniture for over four decades. Since the outset of his career, Castle consistently challenged the traditional boundaries of functional design and established himself as the father of the American studio furniture movement. Castle is renowned for his superb craftsmanship, his whimsically organic forms and his development of original techniques for shaping solid, stack-laminated wood. His iconic masterpieces in wood and in Technicolor gel-coated fiberglass from the late 1960s and 1970s are fast becoming some of the most important and coveted examples of 20th century design." >> r20th century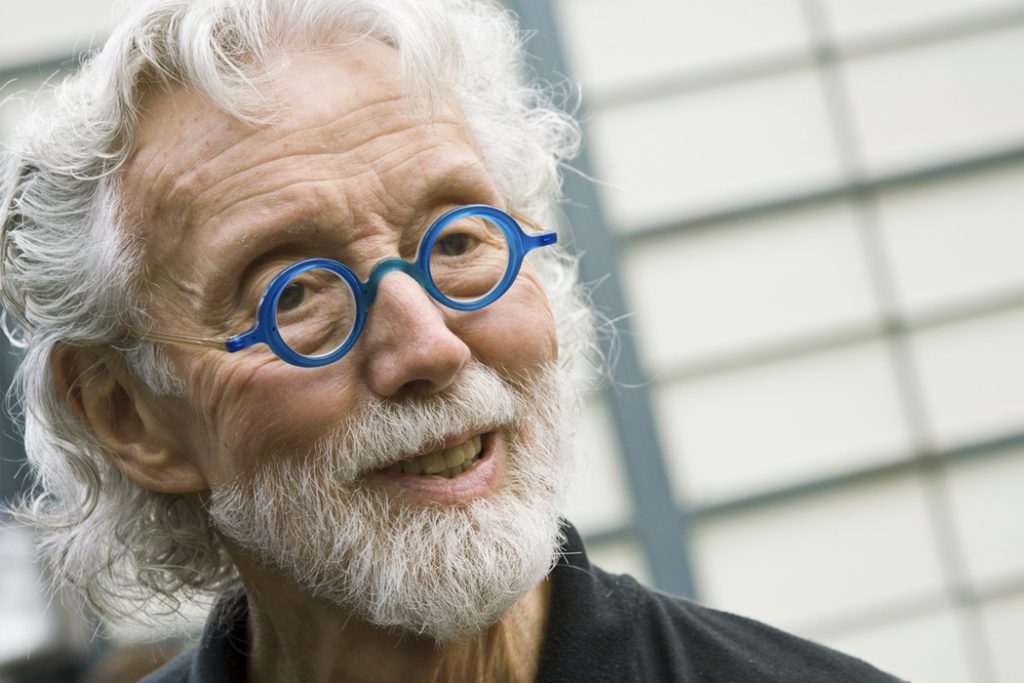 Travel Journal of Alastair Gordon >> December 12, 2011:
We drive to the studio first, a former soybean mill on Maple Street, built in the 1890s, clad in cedar shingles. When he bought the building in 1968 there were a thousand mice in residence so he got a cat. He also added a porte-cochère, an L-shaped addition and further improvements, as the spirit moved him, until it grew into the 15,000-square-foot hive it is today. Dust-flecked light filters through a window in the big studio. Walls are white and floors a pale concrete strewn with wood shavings. Ideas flow freely here. Large drawings are tacked to boards showing future projects, simple outlines drawn in Magic Marker. Benches are covered with chisels and mallets, spoke shaves, small-scale models made from clay or foam, and clamps in every size and shape, hundreds of clamps. There are drill presses,  long-bed jointers and a monstrous L. Powers band saw made for building ships.
Castle moves about easily, shifting an unfinished piece of furniture, touching one of the hydraulic chisels, and despite the silver hair, he seems like a much younger man, trim and fit from carving and lifting heavy slabs of lumber. He stops and stands for a moment as if about to say something, but then moves on silently. There's no particular sense of urgency. He employs six full-time assistants but continues to carve many of the pieces himself, especially when it's the first in a series. "It's important that I stay involved," he says. "I can make decisions along the way." He leads me through a series of spaces that unfold like the chambers of a Nautilus shell, dusty and lit from flickering fluorescent tubes, connected by darker passageways, steps or ramps that go up and then down again. How many rooms in all? I make a mental count of twenty-something but suspect there are probably more and at one point feel as if I'm waking through the convoluted synapses of Castle's own brain. I follow him upstairs through more workshops, a room with a fireplace and billiard table, into yet another studio where assistants are making tables from laminated plywood infused with red epoxy. "I'm always thinking as I draw," says Castle who crouches to open a dusty cabinet.
My drawing table is like a retreat," he says. "That's where it all happens. I draw a little every day and my drawings are the starting point. I would never just start to carve a piece. I come into the studio on Saturday morning and I don't answer the phone. I just draw. It's always been that way. The moment of discovery."
They come as a revelation, not full-scale outlines but early concept studies going back to his student sketchbooks of the 1950s. They are raw–some scribbled in ballpoint–and tell more about his inner landscape than the final three-dimensional works. Unruly impulses are still in gestation, undigested, erupting as bubbles and blobs across the page, highlighted here and there with written observations, "My aim is to elevate furniture into the category of sculpture," in one notebook which might well serve as the leitmotif for his long and winding career:  Furniture becomes Art, Art becomes Furniture.  Loose sheets lie scattered across the floor and he pulls more out from a hidden nook in one of the walls. "There's a certain vagueness here that's open to interpretation," he admits, arranging the notebooks into neat little stacks. We leaf through some of the spiral-bound books together and then he has to go to meet a group of students from the Institute of Technology.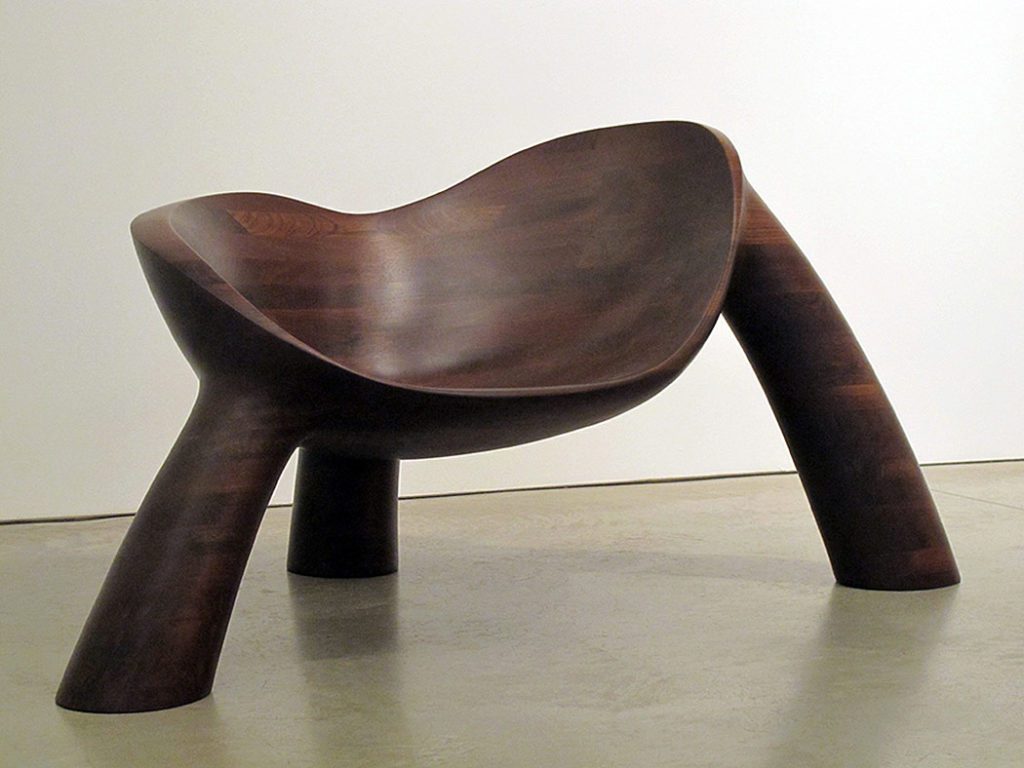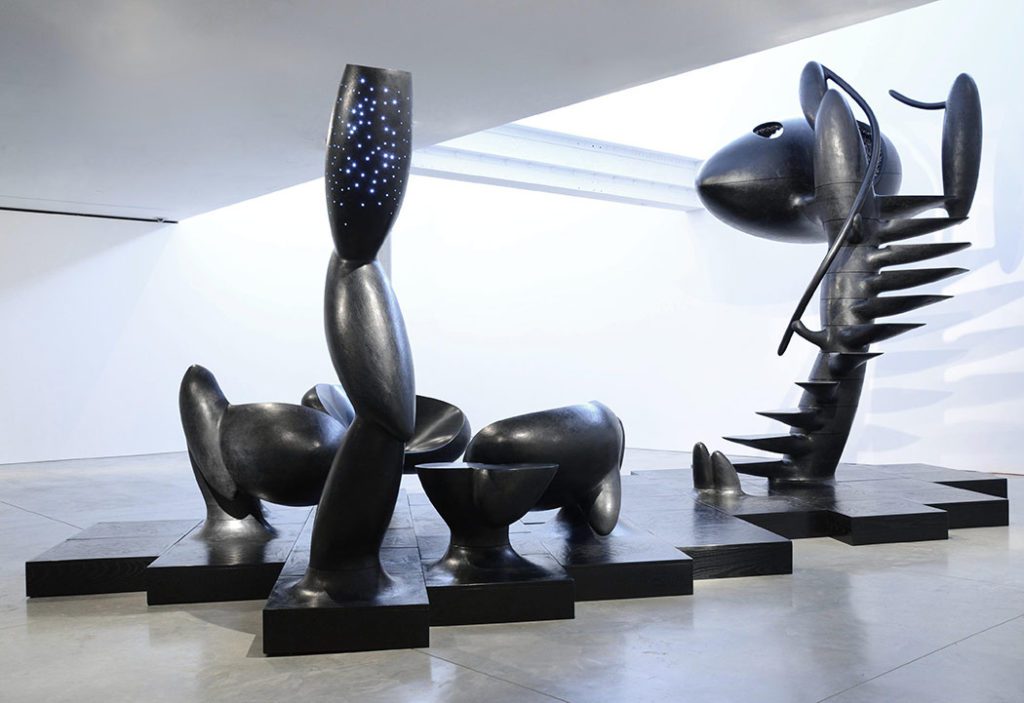 "Furniture would grow out of the ceiling and out of the walls," said Castle after making Wall Table No. 16 in 1969 and would do just that with two operative "bases," one anchored to the floor, the other to the wall, challenging all suppositions about what a table was supposed to be. His total-room concept came close to fruition in a suite designed for dealer Nordness where eight separate components flowed like parts of a single organism: crescent sofa suspended from the ceiling and curving in harmony with an elliptical coffee table, a bench, stools, standing lamp, drooping bookcase and combination table-chair. The period from 1968 to 1970 was a particularly fertile plunge into the unknown. Stand-alone pieces transformed themselves into multi-partite constellations and free-form human landscapes. A bed became a tree, became a giant beanstalk, became a shell-like desk with cantilevered couch, suggesting new ways to inhabit three-dimensional space. For one client, Castle carved a sleeping platform with elephant-stump legs and a tear-drop desk that looked like a harbor encircled by a ridge of hills. A lamp rose from the far shore of this dreaming machine like a lighthouse beckoning the sleeper back from the edge of unconsciousness. Enclosed Reclining Environment for One was a blob-shaped chamber carved from laminated oak that could be entered through a little Hobbit doorway. The snugly shaped interior was padded with foam rubber and upholstered with a natural-colored Flokati rug allowing just enough room to enfold a single person in soul-searching solitude. "When you get inside, it's almost like being in your mother's womb," said one visitor. Another compared it to a "free-form coffin."
Two hours later, Castle collects me for lunch and we drive up Maple, past the Connor Elementary  School, quaint two-story houses, neatly fenced yards, overhanging elms—Anytown, USA–to Oakwood, through hand-crafted gates into a rolling estate with orchards and gardens that slope down to a river valley. It's a surprisingly grand 19th-century manor with a greenhouse at the back and inside, a compilation of rough textures, tufted handmade things, un-curated rooms with early wood pieces by Castle, ceramics by his wife Nancy Jurs, musical instruments and artworks by friends, all cluttered into a living collage. Just after dinner, Castle hauls out a battered old guitar and a handmade ukulele and starts strumming. At times he appears shy and reserved in a Midwestern way, but now falls eagerly into Woody Guthrie's "Do Re Mi," then stops to pour us both a whiskey.  I pick up the guitar and sing "Helpless," and am about to slide into something by Dylan when Castle storms into "Hobo's Lullaby," followed by Guthrie's classic "So Long, It's Been Good to Know You," singing with such passionate intensity that I lean back and just listen, feeling as if I'd drifted into some union gathering of the 1930s. A dust storm hit, an' it hit like thunder; It dusted us over, an' it covered us under; Blocked out the traffic an' blocked out the sun, Straight for home all the people did run…
There's something in the work that's restless and moving, like the sea, like the Great Plains, and I think of the dust-bowl ballads he sang that night and how he was born in the flatlands of Kansas where horizon frames sky and he grew up drifting from town to town, Emporia, Staffordville, Blue Rapids, Coffeeville, his father teaching vocational agriculture, before settling in Holton. "I was the leader of the neighborhood gangs for building tree-houses out of scrap wood," recalls Castle, and while his work is decidedly modern, there's something grass-fed and unvarnished, a vulnerability and laid-back slowness that's very much in the American grain. Thoreau wrote: "In wildness is the preservation of the world," and Castle's best pieces have a measure of that wildness in their methodically carved, hand-rubbed forms. One recent piece, called "Moby Dick," has a backrest perforated with holes bored at different angles and I can't help wondering if they represent harpoon wounds or blowholes of the title's subject: the unattainable American Myth, the White Whale itself, Melville's conundrum of hubris and predestination. "I've always been drawn to the Transcendentalists," he says. "I like ambiguity and things that are mystical."
We're sitting in a local restaurant and he begins to sketch something on a paper napkin that looks like a kidney with lips and bandy legs. "Sometimes I just draw a shape, an egg or a blob, and see what I can make out of it. I enjoy going to work every day," he says,  pausing to peer up through his blue goggle glasses. "I'm not even interested in vacations. I'm on vacation all the time."
A few days later, heading back to the airport through stubbled fields and subdivisions on Scottsville Road (Rt. 383), I remember the sketch I'd seen in one of Castle's notebooks: two wings, reaching up as if unfurling, drawn in 1973 as a newel post to be carved for the Gannett News offices on East Main Street. Castle's wings are less forbidding with twisted fluting that culminates in a billowing, almost cartoon-like flourish, but there's a similarity to Ralph Walker's Wings of Progress and it makes me think how Rochester must have etched it's way into Castle's psyche over the years, just as Castle's changed this city and become a landmark in his own right, certainly as much as Walker's sullen skyscraper.  Even the bourbon-swilling banker sitting next to me on the return flight knew about him.
Text by Alastair Gordon and r20th century. Excerpts from Wendell Castle: Wandering Forms.