Summer Sips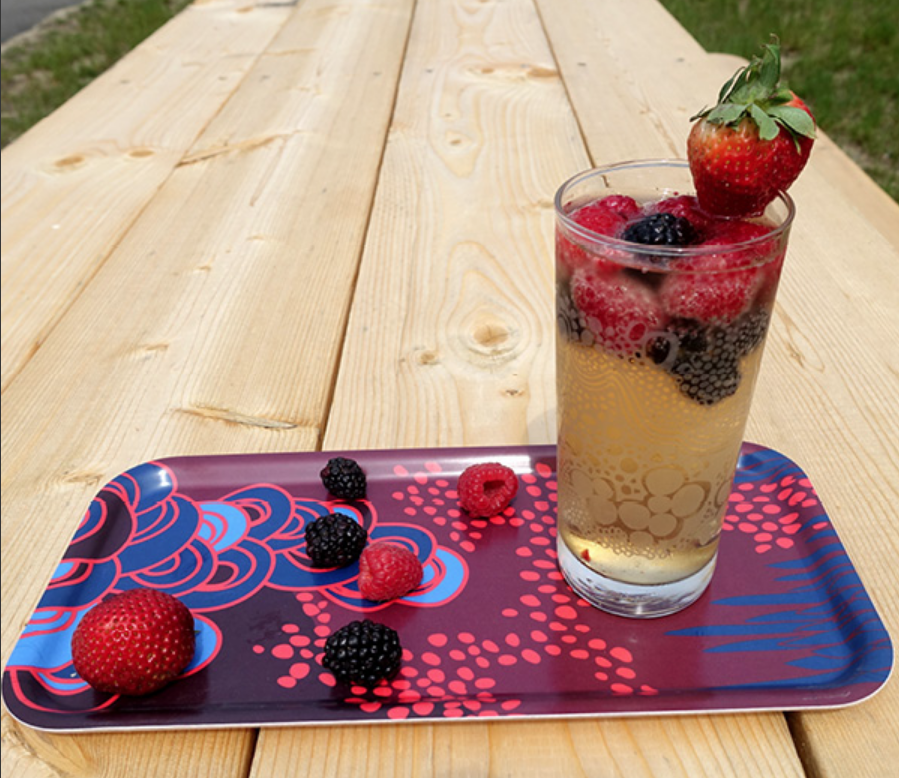 One of our favorite parts of summer is the annual changeover from warm to cold beverages when its time to relax. We've been known to get a little creative with our drink concoctions (both alcoholic and non-alcoholic versions) at the social gatherings we host in the Studio Showroom. Using fresh ingredients and unexpected flavor combinations, we like to make it memorable.
Need some new go-to beverage options to wow your guests this summer? We've created a list of a few recipes that we're especially enjoying right now.
Cheers!
Down East Margaritas
1 cup water
1 cup sugar
3 1/2 cups watermelon (cubed)
3/4 cup tequila (for non- alcoholic, replace with lemon seltzer)
1/2 cup fresh lime juice
crushed ice
Combine sugar and water in saucepan and bring to a boil, stirring so sugar dissolves– about 1 minute. Remove from heat and let cool. Liquify watermelon in a blender, combine with other ingredients and enjoy!
Beach Rose Gimlet
2 oz. gin
1 1/2 oz. St. Germain (or flavored seltzer)
1 1/2 oz. fresh lime juice
1/2 oz. simple syrup
1/2 tsp. rose water
rose petals for garnish
In a shaker filled with ice, combine combine all liquid ingredients. Shake and pour over ice. Garnish with rose petals and relax!
Blueberry Sour
3 1/2 oz. blueberries
2 tbsp simple syrup or 1 tbsp sugar
juice of one lemon
3 1/2 oz. gin (or flavored seltzer)
2 tbsp. pasteurized egg whites
2 dashess of Angostura Bitters
lemon peel for garnish
Muddle blueberries, lemon juice, simple syrup together in a glass. Strain through a sieve into a shaker, pressing to get as much juice out as possible. Add gin, bitters and egg white — shake. Strain into two glasses with ice. Garnish with lemon peel.