Patterns in Photomicrography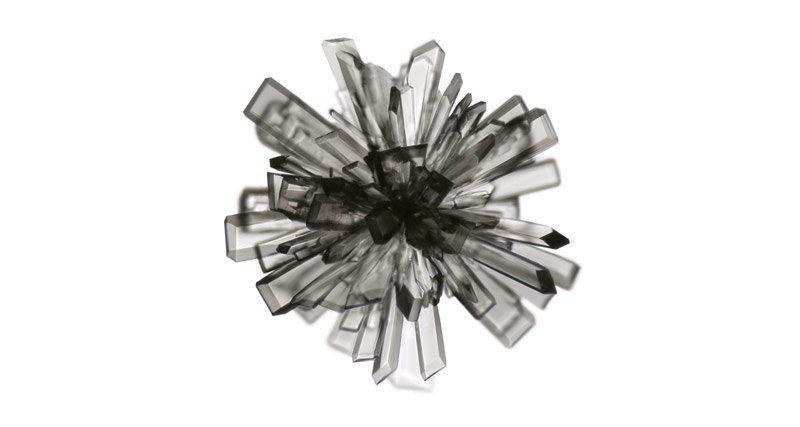 We speak of patterns in nature almost daily in our studio. The surprising colors and textures never stop fascinating us. Microscopic imagery has inspired me since I was a kid in science class. Putting plants, snowflakes, seaweed, algae and anything else that will fit onto a slide under a microscope always provides surprising patterns, color and texture.
We found these images from Small World's Photomicrography competition.
"The Nikon International Small World Competition first began in 1975 as a means to recognize and applaud the efforts of those involved with photography through the light microscope. Since then, Small World has become a leading showcase for photomicrographers from the widest array of scientific disciplines.
A photomicrograph is a technical document that can be of great significance to science or industry. But a good photomicrograph is also an image whose structure, color, composition, and content is an object of beauty, open to several levels of comprehension and appreciation. The subject matter is unrestricted and any type of light microscopy technique is acceptable, including phase contrast, polarized light, fluorescence, interference contrast, darkfield, confocal, deconvolution, and mixed techniques. Entries submitted to Nikon are then judged by an independent panel of experts who are recognized authorities in the area of photomicrography and photography. These entries are judged on the basis of originality, informational content, technical proficiency and visual impact."
Transverse section of floral bud of a Ranunculus acris (meadow buttercup) (23.625x), Stephen S. Nagy, MD technique: Brightfield, digitally reversed
Villi of the mouse small intestine (720x), Dr. Paul Aplleton. technique: 2-Photon Fluorescence
The explosive dynamics of sugar transport in fat cells, Dr. James Burchfield technique: Live Cell Total Internal Reflection Flourescence
Dogfish placoid scale (25x), David K. Terbush technique: Brightfield and Polarized Light
Embryos of the species Molossus rufus, the black mastiff bat. Dorit Hockman technique: Brightfield
Floral primordia of Allium Sativum (Garlic), Dr. Somayeh Naghiloo technique: Epi-Illumination
Coral sand (100x), Dr. David Maitlandtechnique: Brightfield
Microdictyon umbilicatum (seaweed) (20x), Dr. John M. Huisman technique: Brightfield
Cell nuclei of the mouse colon (740x), Dr. Paul Appleton technique: 2-Photon fluorescence