Most often my design process begins with an emotional experience where I will have a dream like feeling about this great idea for a piece of
Read More
The beautiful shapes of the Moby Coffee Table inspired us to experiment with them in 2D patterns and colors.
Read More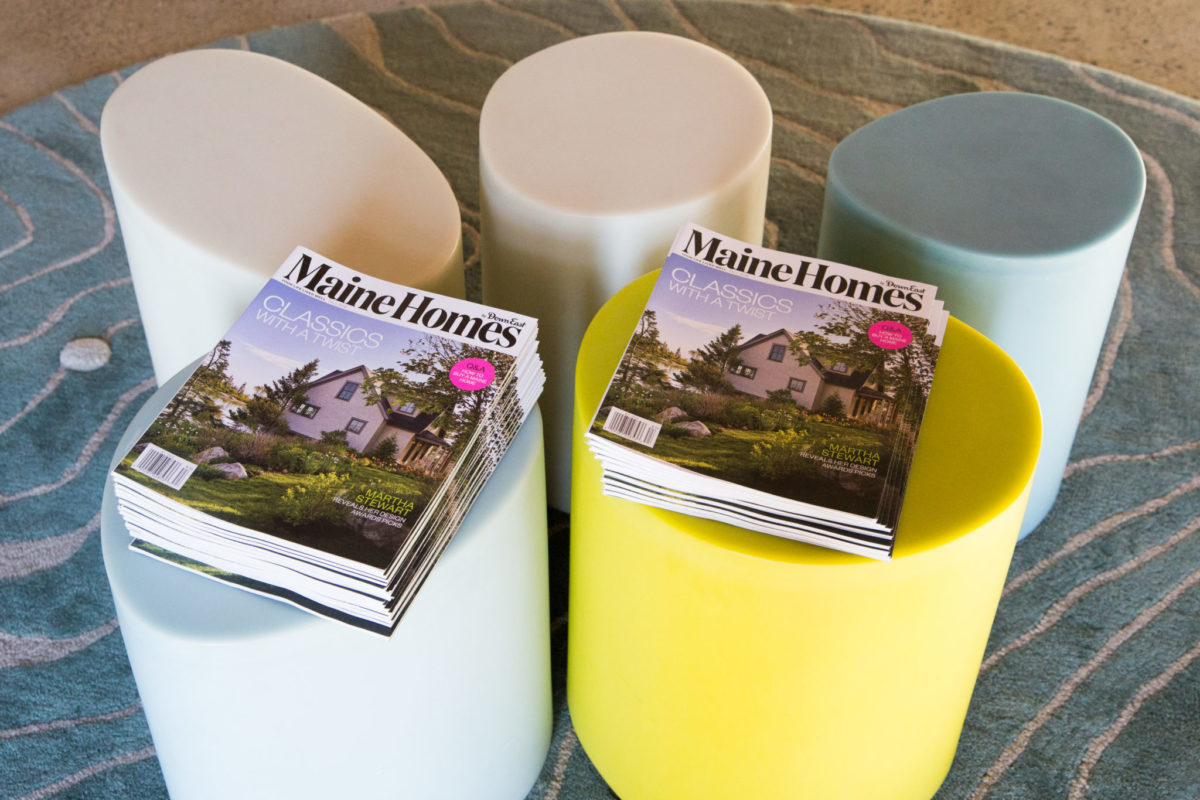 Thanks to all who joined us last night at the Studio Showroom for the Maine Homes by Down East launch party. We truly enjoyed having you here.
Read More

Click here to take a listen to Angela's interview with the Maine Made Podcast and hear about small town life, lobstermen and design inspiration.
Read More
Follow my blog with Bloglovin Design Milk recently featured our Arenal rug in their creative process column, Deconstructed. We truly love to see
Read More