Greetings from Vacationland
Summers in Maine hold a special place in the hearts of locals and visitors alike. Our state's slogan says it all, "The way life should be," and tourists worldwide tend to agree.
For Mainers who live here year round, summer is welcomed later than most places, but the bounty of its possibilities are more than worth the long winter's wait. For those "from away" as we say, it represents a place to cool off at camp in the summer, experience nature, and remember the simple joys in life.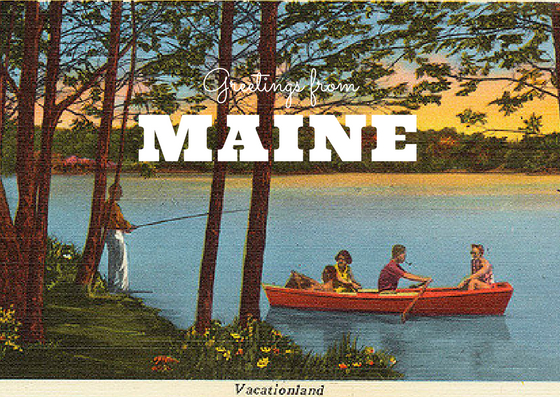 The rocky beaches, coastal forests and piney fields of our state give way to a humble mountain range and its crown jewel, Mount Katahdin, the beautiful terminus of the Appalachian Trail's 2200 mile journey from Georgia. The varying landscape offers  visitors a million chances to catch instantly awe-inspiring views.
If you find yourself in our fair state this summer, we'd like to be a part of your visit. Come by and say hello. Here's a handy guide of fun things to see and do in Portland, and we're always happy to tell you our favorite local spots to relax.
If you find yourself here on July 7, we have a great party lined up. Join us! *