Behind the Scenes: Down East Magazine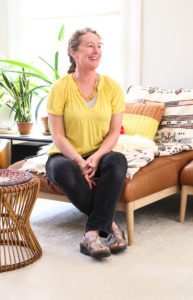 It was a delight to be a part of the May 2018 issue of Down East Magazine. The My Space page was a perfect place to share some of my favorite objects that make the historic Munjoy Hill house where Sherwood and I have lived for many years feel like home.
Our living spaces are the anchors of our everyday life, and what we choose to surround ourselves with says so much about what we hold dear. With all the forces of everyday life, it's so important to keep yourself surrounded by light, color, and inspiring pieces in your home that you keep close to your heart. From my two sunbathing cats to the coastal-inspired family objects that grace our mantel, our living room is a place we love to sit, relax and recharge.
Take a look at page 112 and see what inspires us in life and in design. Big thanks to Sarah Stebbins and Greta Rybus, it was so much fun to work with you!