Furniture Design Process by Co-Founder Sherwood Hamill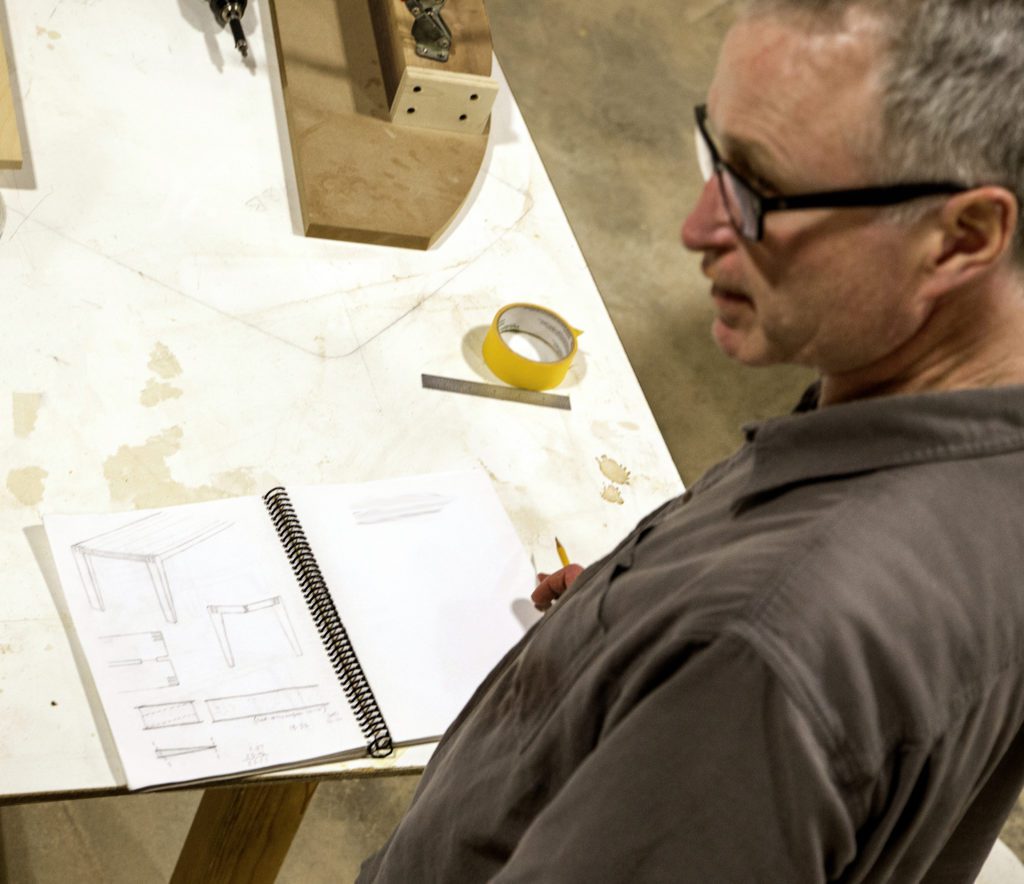 Most often my design process begins with an emotional experience where I will have a dream like feeling about this great idea for a piece of furniture. More than likely the great idea is only an emotional idea that will never make it into the tangible 3D world of reality.
The challenge has always been to bring a good idea from an abstract place into the 3D working environment where it can be studied and shaped into a furniture piece. Maybe this is where design separates from art and becomes more technical. 
The sketchbook offers the quickest way to test an idea. I can love it or reject it in short time, or take it in a new direction. Although the rejection rate is high, I will find myself on a road that will hopefully take me to a good place. 
The use of CAD is the final design stage that will take the idea as far as possible before making a single furniture part. A 3D model can be created from a sketch drawing where it can be scaled, dimensioned, and rendered for final study before shop prototyping. The shop prototype is the ultimate human scale model where all design decisions can be finalized with confidence before production.